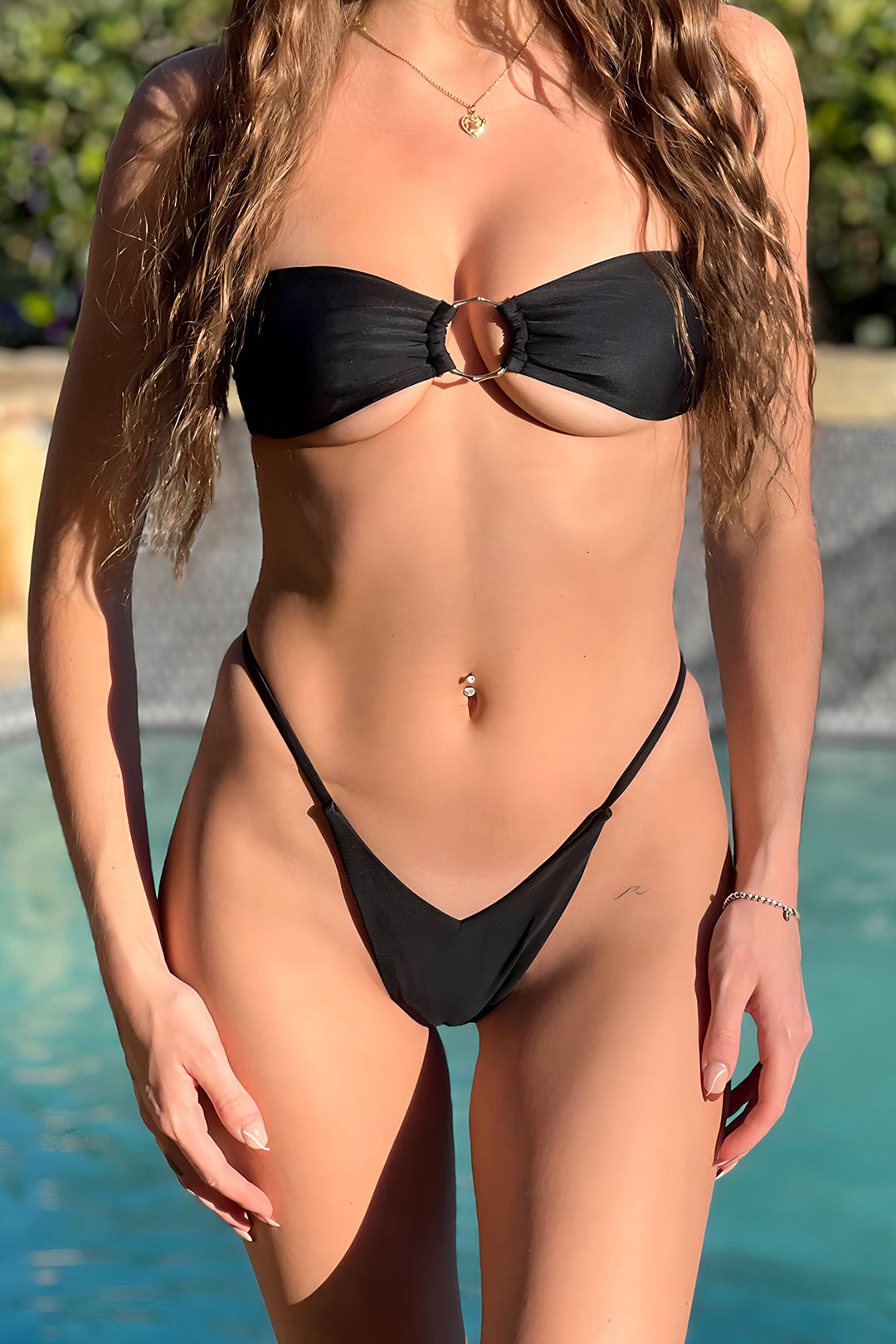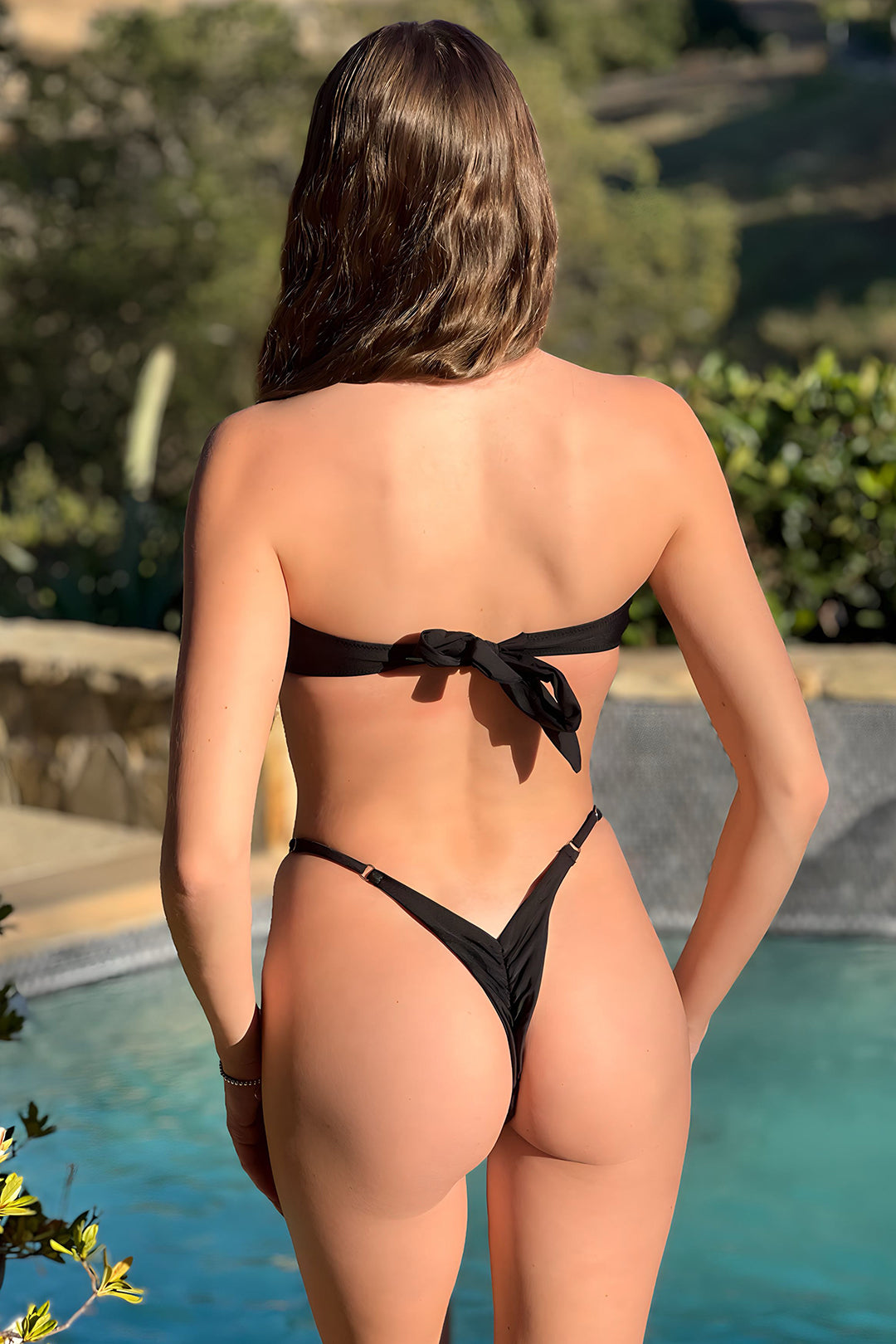 Perfect Tanning Bikini Bottoms
---
Size chart
Welcome to Vasaro's Size Guide
We're committed to ensuring you find your perfect fit, so you can feel as fabulous as you look in our luxury women's fashion and swimwear. Our range spans from XXS to 3XL, ensuring everyone can wear and celebrate the Vasaro style.
Size shouldn't be a barrier to fashion or expressing your individuality, and we're proud to offer a diverse sizing range that supports our mission of female empowerment and inclusivity. Remember, fashion is not about conforming to a specific mold, but about celebrating your uniqueness, confidence, and inner beauty.👗💕
Each Vasaro piece is crafted by our innovative designer, Armani Sadeghi, with meticulous attention to detail, comfort, and functionality in mind. To help you find your perfect fit, measure your body as follows:
Bust: Measure around the fullest part, across bust points, keeping the tape horizontal.
Waist: Measure around the narrowest part (typically the small of your back and where your body bends side to side), keeping the tape horizontal.
Hips: Measure around the fullest part of your hips, keeping the tape horizontal.
Here are the size charts for our range:
Vasaro Size Guide (Inches)

Size
US
BUST
WAIST
HIP
AU
UK
EUR
XXS
0
32
24
35
4
4
32
XS
2
33
25
36
6
6
34
S
4
34
26
37
8
8
36
M
6
36
28
39
10
10
38
L
8
38
30
41
12
12
40
XL
12
40
36
44
16
16
44
2XL
16
42
38
48
20
20
48
3XL
20
44
40
52
24
24
52
Vasaro Size Guide Calculated (cm)

Size
US
BUST
WAIST
HIP
AU
UK
EUR
XXS
0
81
61
89
4
4
32
XS
2
84
63
92
6
6
34
S
4
86
66
94
8
8
36
M
6
91
71
99
10
10
38
L
8
97
76
104
12
12
40
XL
12
102
91
112
16
16
44

2XL

16
107
97
122
20
20
48
3XL
20
112
102
132
24
24
52
These tables offer size conversions for US, AU, UK, and EUR to help you find your exact size, no matter where you are in the world. 🌍
Vasaro embraces every woman's individuality, and we understand that no two bodies are the same. If you need any additional help with sizing, our team is here to assist you every step of the way.
Remember, we offer fast, free shipping on all US orders and a 90-day hassle-free return or exchange policy. We believe in our pieces and want you to find the perfect fit that makes you feel authentically you.
Stay Bold, Stay Beautiful, Stay Vasaro. 🌟 #vasaro
Please note: Sizes may vary depending on the style and fabric of the garment. Always refer to the specific product page for exact measurements or contact our customer service team for more detailed assistance. You can reach us by text message or phone at (949) 243-9085 or email us at customerservice@vasaro.com
Free Worldwide Same Day Shipping
In stock, ready to ship

Inventory on the way
The Perfect Tanning Bikini Bottoms are a testament to Vasaro's commitment to luxury and elegance in swimwear design. As part of the exclusive ONYX Collection, these bottoms are crafted for the discerning woman who values both style and functionality. With their ultra high cut and adjustable straps, they offer a modern twist on the classic bikini, ensuring a perfect fit for all body types.

Made from a premium blend of spandex and nylon, these bikini bottoms promise comfort without compromising on style. The solid black color, a hallmark of the ONYX Collection, makes them versatile for mixing and matching with various tops. The Vasaro deep-v back and signature Deep-V design elevate the look, making these bottoms a must-have for any fashion-forward beachgoer.
Type: Bikini Bottoms
Material: Spandex and Nylon Blend
Pattern: Solid
Pattern: Solid
Style: Signature Thong Bottoms
Side Strap Style: Ultra High Cut with Adjustable Straps
Back: Vasaro Deep-V
Additional Features: Signature Deep-V, Adjustable Side Straps
Model Wearing: XS
Crafted from a high-quality spandex and nylon blend, these bikini bottoms offer a comfortable yet secure fit. The soft lining ensures a smooth feel against the skin. To maintain their pristine condition, hand wash in gentle detergent and lay flat to dry.


Unsure about your size? Don't worry, you're not alone. Vasaro sizing is crafted to flatter a variety of body shapes, especially those with a pronounced waist-to-hip ratio. Our sizing may differ from other brands, so we strongly recommend referring to the Vasaro Size Guide (Link in the footer) for the most accurate fit.

Need more guidance? We've got you covered. Call or text us at (949) 565-4319. We're always thrilled to help you find your perfect fit— you might even catch a moment with our designer, Armani Sadeghi, who's always keen on helping you experience the best of Vasaro. Step into your empowering, chic, and perfect fit today!

🌟 Worry-Free Shopping: Not quite sure about your size? No problem. With our 90-Day Return & Exchange policy, all shipping is on us. We'll ensure you find your perfect fit, at no extra cost to you.
Pair the Perfect Tanning Bikini Bottoms with a matching top from the ONYX Collection for a sleek, unified look, or experiment by pairing them with a contrasting top for an individualized style. Accessorize with minimalist jewelry and a chic beach hat to complete your sophisticated beach ensemble.


Ideal for luxurious beach destinations and stylish poolside lounging
Perfect for sunbathing and achieving the perfect tan
Suitable for trendy beach parties and upscale summer events
A must-have for fashion-conscious travelers and beach enthusiasts
---