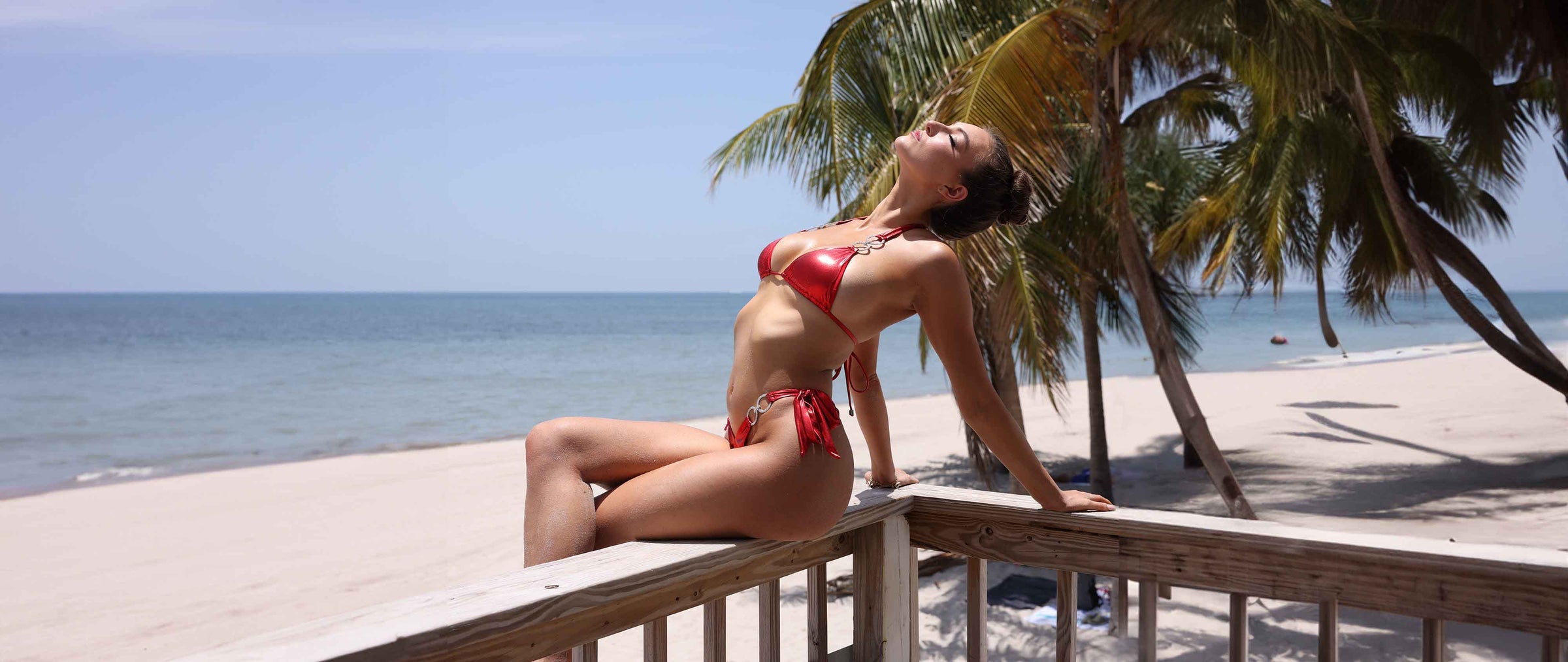 Discover a new realm of high-quality bikinis, from the brand creating the trends, instead of following them. We offer high-quality swimsuits at an affordable price. Empowering women through fashion is what we do best!
High-Cut Bikinis
The epitome of luxury and sophistication in swimwear fashion. Our commitment to empowering women shines through in every exquisitely crafted piece we offer. Made from the finest materials and featuring innovative designs, our bikinis and one-pieces are built to withstand the test of time, making sure you'll make a statement at the beach club or pool party!
One-Piece Swimsuits
Step into the limelight with our trendy O-rings, alluring cross-body wrap ties, and shimmering metallic and satin surfaces. These chic swimsuits are everything you've been dreaming of, seamlessly blending elegance and confidence.
At Vasaro, we take pride in being more than just a swimwear brand. We embody affordability without compromising on luxury, sustainability, or inclusivity. Our commitment to ethical production practices and celebrating diversity is woven into the fabric of every design.
Unique Monokinis
Explore the allure of our "Deep-V Bikini Back" and "Cinch Waist" technologies, accentuating your natural beauty and providing an unmatched flattering fit. With an extensive size range and diverse model representation, we celebrate individuality and ensure every woman feels seen and valued.
As a brand, we constantly strive for innovation, continuously pushing boundaries to offer the ultimate swimwear experience. Our passion for empowering women through fashion propels us forward, with a vision to be the world-leading brand for high-quality, sustainable, and stylish swimwear. Our designer, Armani Sadeghi, is committed to empowering women through fashion.
Join the Vasaro community and embrace the confidence that comes with our bold and empowering designs. From relaxing beach days to lively poolside parties, our swimsuits redefine luxury and set new standards for the modern woman.
Experience Vasaro, where luxury meets affordability, and style meets sustainability. Start shopping now and embark on a journey of self-expression and empowerment, with swimwear that reflects your individuality and elegance.